Flow Mirror
by Nugami
Regular price

€599,00
Sale price
Share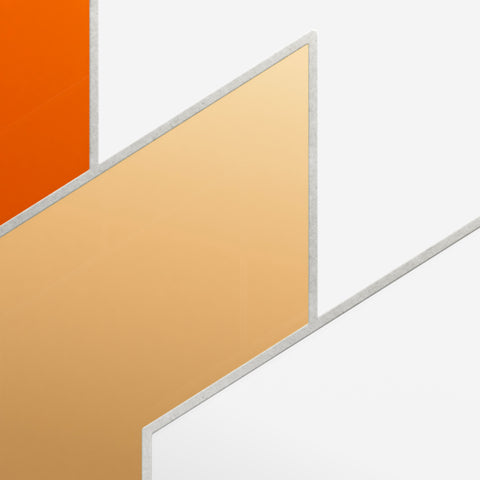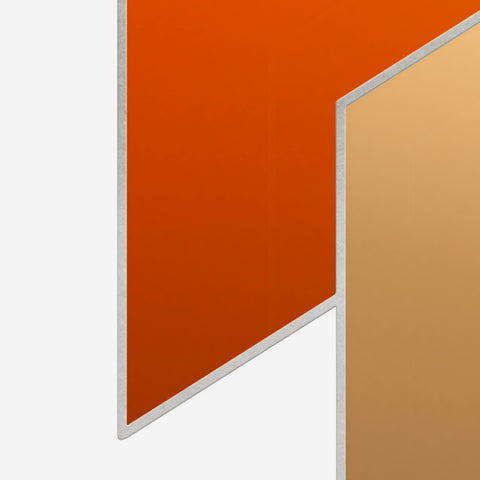 Flow

The Flow mirror is a dynamic and bold home accessory. It is composed of three acrylic mirrors, including one orange mirror at the top, one gold mirror in the center, and one silver mirror on the bottom. The combination of these colours and shapes creates a stunning visual effect that is sure to make a statement in any room. 
The Flow mirror is composed of 3 acrylic mirrors. 1 in orange, 1 in gold and 5 in silver.
Edition limited of 50 - Serie 01 : Product signed and numbered by the designer, we provide a Certificate of Authenticity.
Key product features
Details & Dimensions
Dimensions : 70 x 61 x 2 cm 
Materials : orange, gold and silver acrylic mirror, white grey wood fibre panel coloured
Weight : 3.5kg
Year : July 2022
SKU : 01MIRFLO01
Designer : Jona Gustin

Made in Belgium
Delivery
We will contact you as
soon as you purchase your item(s), and you will be able to track and see
the progress of you.

Check shipping delivery time for your country.
Download